Select Paravane or Lure
Lures with no extra weights
| # | Name | Comment | Image | Min Depth [m] | Max Depth [m] |
| --- | --- | --- | --- | --- | --- |
Lures with extra weights
| # | Name | Comment | Image | Min Depth [m] | Max Depth [m] |
| --- | --- | --- | --- | --- | --- |
When to use this application?
Use standard lures listed on the website
Use this application if you want to troll with any of the lures that we have already tested.
If you attach the Deepod in the way indicated you can directly calculate the depth for different boat speeds and line lengths.
How does it work?
Overview
We have tested all the lures listed on the site with a Deepod in real life.
We then took all the data and made a calculator that can predict the depth given the boat speed and the line length.
In order to make it easy to use, you enter your boat speed and desired depth and the line length is estimated.
Important
You need to follow the hookup in order to get repeatable results.
Step by Step
1 - Select the paravane or lure from the lists on this page.
All lists contain tested combinations of lure/paravanes together with the Deepod Replica.
Note
If you can not find the lure or paravane you are looking for you can use the Deepod and measure the depth yourself.
2 - Decide trolling speed and desired depth.
Once you have decided the trolling speed and depth the line length you have to use will be calculated.
3 - Attach Deepod Replica as indicated in the hookup.
Attach the Deepod Replica and the selected lure like indicated below. The hookup will be different depending on the selected lure/parvane.
You can also use the full Deepod instead of the Replica.
Example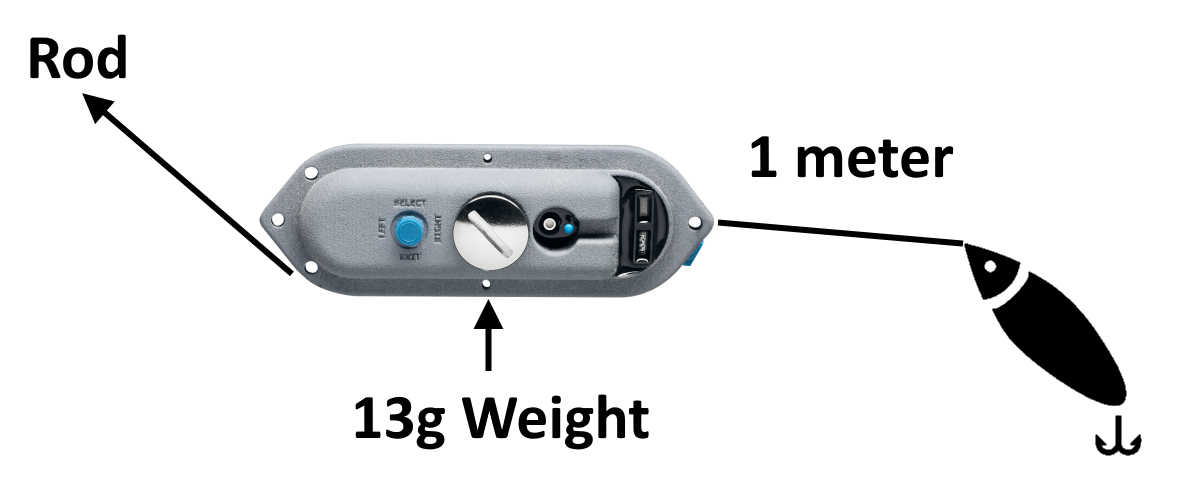 4 - Put Deepod in water.
Put the Deepod and lure into the water and use the selected line length and trolling speed to get the desired depth.