Our Story
The Deepod project was started by inventor and entrepreneur Fredrik Gustavsson in November 2020. Hardware and software engineering was carried out early 2021 and the first version is planned to be released 1 October 2021.
The idea behind the Deepod is to collect and store underwater data while fishing. This will benefit recreational fishing and at the same time collect valuable data to share with science.
The Deepod is small and light enough to be attached to a fishing line, but yet advanced enough to collect water depth, temperature and visibilty data.
It is our goal to benefit science to increase understanding of how our oceans and waterways work. Depth and temperature data of waterways are important when building climate models and doing other research. By using the Deepod you will actively help to preserve our planet by increasing our common knowledge.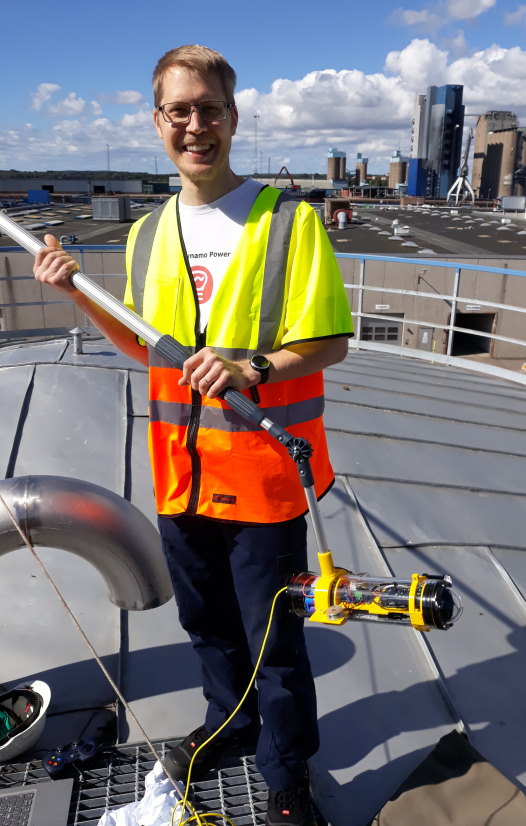 Fredrik Gustavsson holding a clean-water tank inspection camera designed and built by himself in 2020.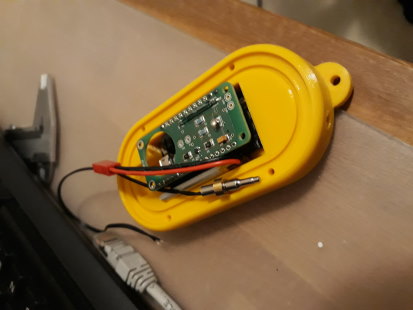 First prototype made from an Adafruit feather board and 3D printed shell.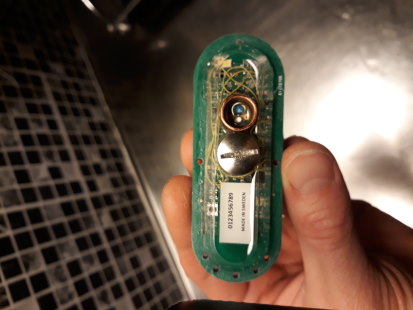 Second generation prototype made from custom made PCB and body in cast resin.
Third generation prototype made from partly 3D printed shell and cast resin body.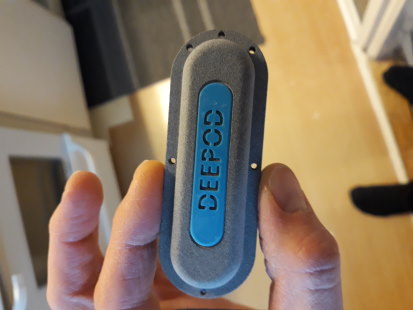 Fourth generation prototype made from Multi Jet Fusion printed shell.
Testing during ice fishing on lake Mälaren outside of Stockholm.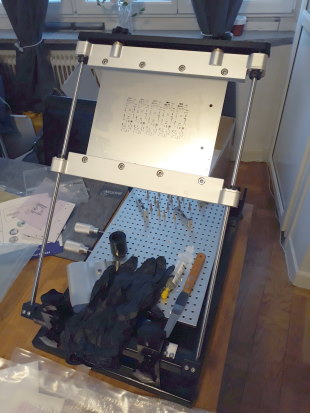 PCB stencil machine used during development.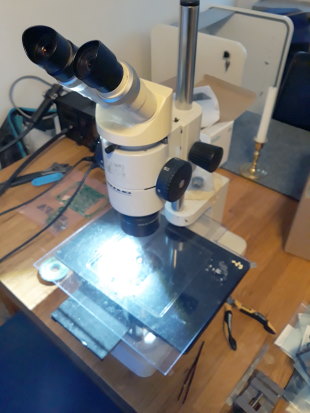 Optical microscope used during development.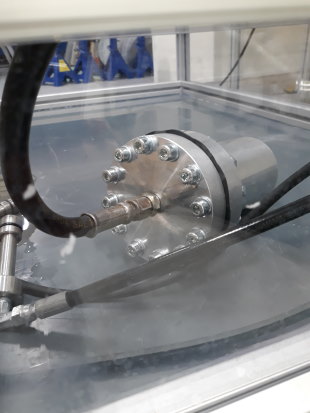 Custom-made hydrostatic test chamber capable of proof-testing at more than 500bar water pressure.